Some Options of See-through in Feminine Fashion
Sheer Drapes
Sheer drapes are the most common use of see-through clothes in modern age. They are used in every society whether open or conservative. Even as a part wedding gowns, they have elegant usage. They are usually un-stitched fabric used loosely to place on head, rest on neck, wrap as belt, and many other usage.
See through Laces and Ribbons
Laces and ribbons are actually slimmer versions of the drapes. They also can be used as belts, but sometime they are stitched and tied into the dress to give an elegant look to any cloth. Even in Lingerie and other undergarments, see-through laces give that extra sexy outlook. See through laces and ribbons are also the top choice for events that needs romantic touch, like: wedding, marriage ceremony, honeymoon party. They are not only worn by female, they are also used to decorate and create a romantic environment.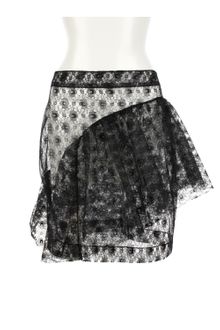 Credit: Simone Rocha
Sheer Overlay
Sheer overlay is an overlay transparent cloth used on non-transparent or silk clothes to give an elegant and sexy look. Usually, a single layer of see-through fabric is placed over silk clothes to give the finest and elegant look. You can find sheer overlay on most of the wedding gowns, because they are created to give a romantic look.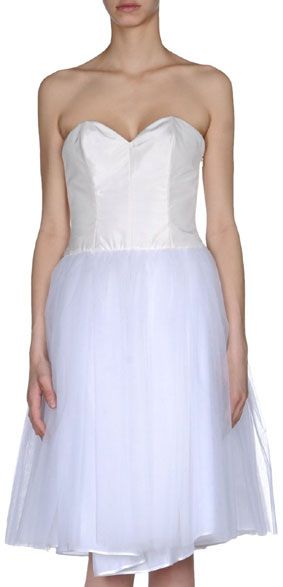 Credit:
Dolce Gabbana
Layered See through Droppings
Layered see-through droppings are clothes that are layered on top of many transparent sheer cloths to create less transparency. This can be used both on top and skirts also. This is a layer of many see-through fabric that can be found in ballet dancer skirt, wedding gowns, other dancing skirts, etc.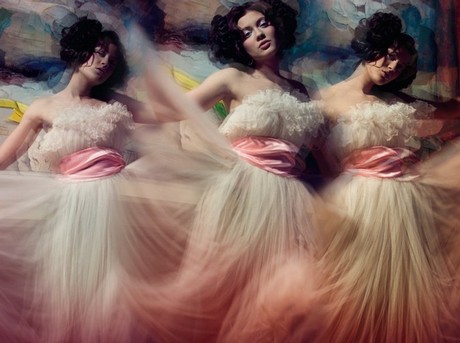 Credit: Gaviota
Lace Design on Sheer Fabric
Embroidered Overlay on Translucent Fabric
See-through as it says, it allows you to see through certain exposed parts of the area of your body. But, to hide as well as to beautify certain area, many fashion designers embroideries floral design over the see-through fabric usig lace design. This both works to create elegant look as well as hide some important area of the body to create non-transparency.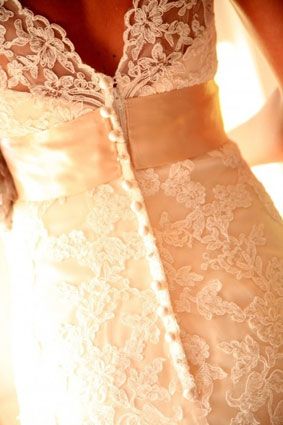 Credit: Lolalina
See through Netting and Mesh
Nettings or Mesh are really not like sheer fabrics with fine weaving. They are weaved in heavy and loose knots to create gaps in fabrics that also allow you to see through. See-through netting and mesh can be used in almost all types of feminine clothes and fashion items to expose more area of the body.
Credit: Tadashi Shoji
Related Article: Sneaky See-through Clothes Effects in Photoshop