Intensity of See-through
There are some clothes that can allow you to show 100% opacity of the exposed areas, while some can give you just a peek, while some can play hide and seek, while some can fool others as if you are exposing when there is nothing showing, but have people raise their eyebrow with a single word with an exclaim nation mark: "wow"! There are many ways you can classify see-through and sheer fabric. But, in terms of how much you can see through, the see-through and sheer fabric can be divided in categories like:
Full Transparent See through
Full Transparent see through is not possible with natural fibers. Moreover, to achieve the transparency, you need to sacrifice some fiber strength, which makes natural fibers more vulnerable if you want to achieve maximum level of see-through. However, with Plastics and Synthetic fibers, 100% see through clothing is easily possible. Being made from synthetic fibers, the fabric is slippery and the clothes are also sewn into dress, not used as unstitched garments. Sometimes semi-transparent see-through fabric can become 100% transparent when they are wet. But, they really should be in separate category.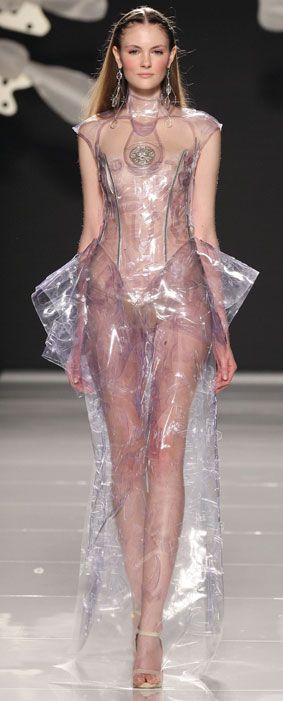 Credit: Sydney Korsse (Source)
Semi Transparent See through
Semi transparent see through are the most common types of see through fabric we see today as well as we see in the middle age feminine portraits. These fabrics can be easily made from natural fibers. These types of fabrics have the maximum see through properties you can have from natural fibers. Moreover, they also can be used as unstitched garments like: scarfs, drape, ribbons, etc.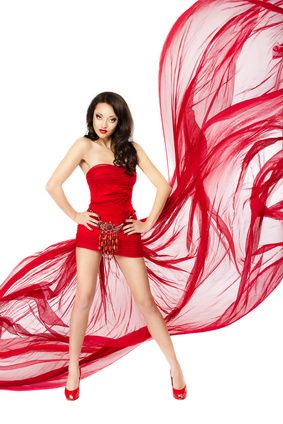 Translucent See Through
Translucent see through fabrics are less see through fabrics that has less visibility through the fabric. But, they do allow some portion of the body to be exposed. They are most often a good choice for many inner garments for wedding dresses. For having thicker weaving than semi-transparent sheer fabrics, they can be easy to manipulate for tailoring.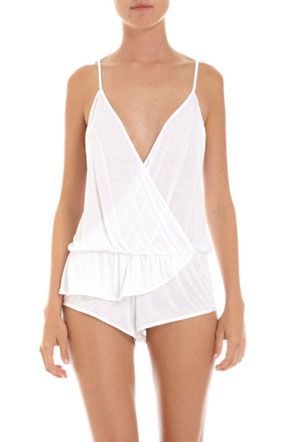 Credit: Kiki de Montparnasse
See through Texture Fabric
These fabrics actually are not much of a see through, since they are thick. But, they do have a silky texture with see-through flavor made of silk, linen, velvet, etc. Usually many thick silk fabrics can have textures that can make a fabric look like it's a see through fabric. But, when they are wet, they do show more see-through behavior, but actually does not expose much of the body.
Credit: Marchesa
Related Article: Sneaky See-through Clothes Effects in Photoshop